Flat Gel Brush #106
customers are viewing this product
Preferred brush for top glosses as it has a flat belly and will glide over the nail nicely. Jessica Briarmoon uses this brush to apply a thin layer of classic gel over the nail for the 30 Day Manicure. It allows for a smooth application with no finish filing. Bristles length: 10mm
Have Questions? Ask An Expert
Customer Reviews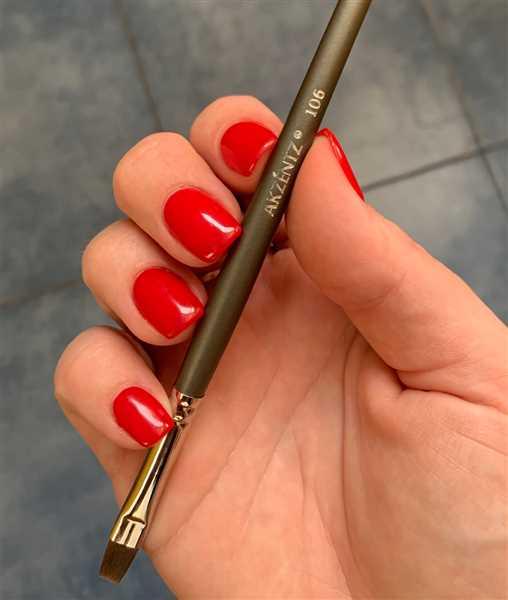 06/18/2020
I recommend this product
Jess knows all!
It makes such a difference when doing natural nail overlays or as Jess calls them "30 day manicures"! I bought the 106 brush, Trinity and a good bunch of Luxio colors and I am in heaven so far! Thanks Jess!
Rachel D.
United States
06/04/2020
Good overal quality
Easy to use and good quality. Perfect with the Trinity gel.
Patricia B.
United States
08/12/2019
Great For Gel Application!
This brush (106) is a little larger than the 107, great for potted gel application. The 107 is a little smaller and better for toes. I was using a cheaper brush and wasn't getting good results with the potted gels.......Jess suggested I try this one and what a difference! It has just the right thickness and flexibility. My gel application has never been better, I absolutely LOVE this brush and am so glad I purchased it! I ordered another one for a back up